Low-level loading ramps
small solutions for great tasks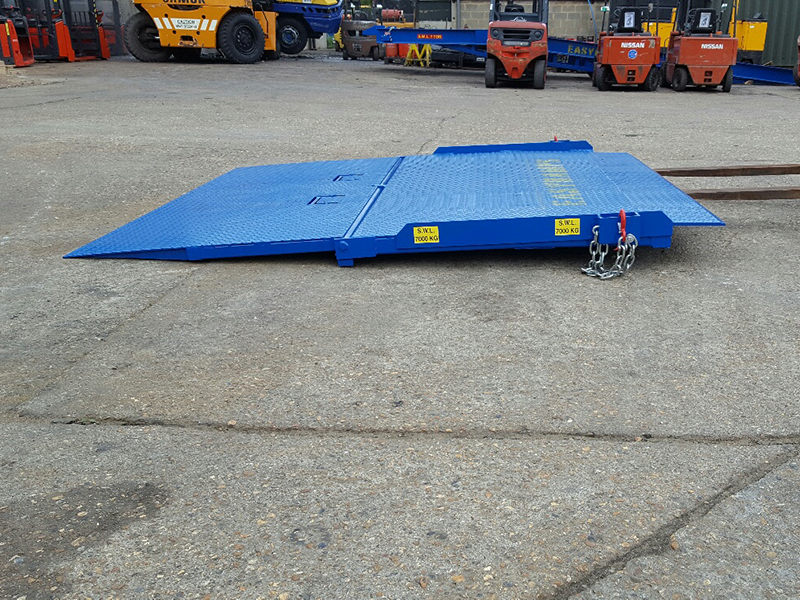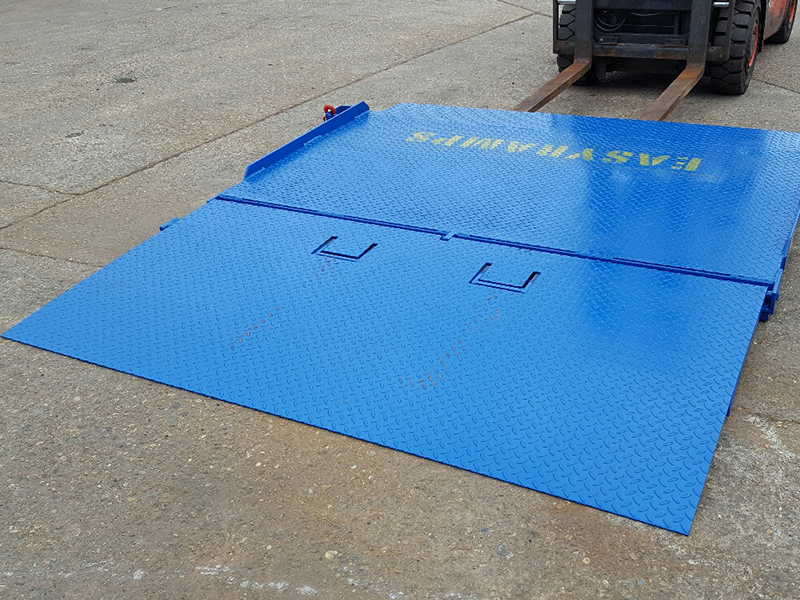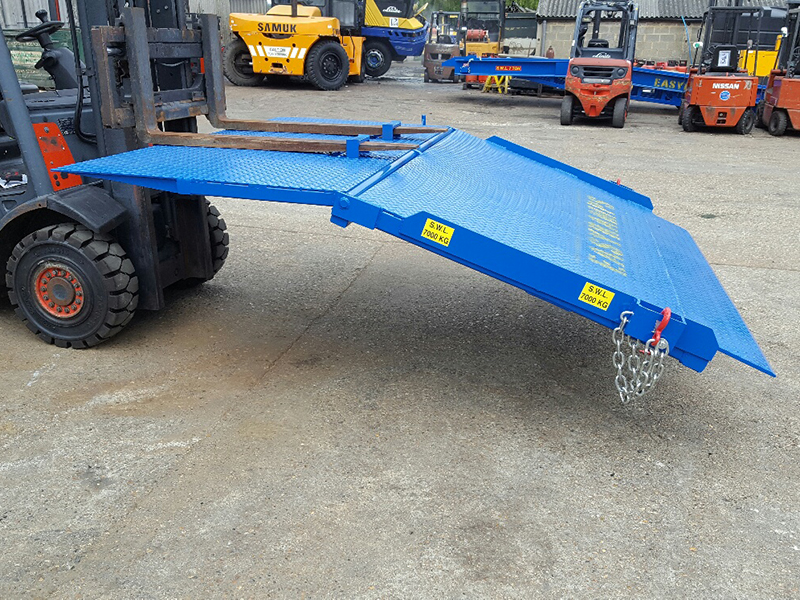 Easyramps ERL7.3 designed for low steps, up to 300mm in height
This is the perfect solution for driving into containers at ground level, in storage yards or for use in conjunction with container lifting trailers. With a 7000kg capacity it can be used with a variety of vehicles including forklifts
In addition, it can be used to allow forklifts and vehicles to ascend curbs or steps, to open up areas of a site that were previously inaccessible, and save the cost and time of building works.
This low-level loading ramp is effortless to use and easy to move and store
With the retractable fork loops, in a matter of seconds, you can use your forklift to reposition the ramp to a new location and continue using it.
With its adjustable top section, the ramp is suitable for use with steps ranging from 150-300mm in height, perfect for a variety of uses.
We have applied our same design and build techniques to the ERL7.3, so it has the same high quality and robustness found in all our ramps, suitable for use all day every day.
Your next move
Click below on the "Download the spec sheet" button to save the PDF version of this information together with the measurements of the low-level loading ramps.
If you would like to buy or rent one of our ramps, please do not hesitate to contact us! You can quickly do this by clicking on the "Rent or buy a ramp" button, or by ringing +44 (0)1600 800 800.
We will be happy to help and answer all questions and to help you to find the perfect ramp for your needs.
Features
Technical perfection by design
Can't find what you are looking for?
Find out more about our bespoke solutions – we can manufacture standard and low-level loading ramps to meet your specific requirements. Alternatively, please contact us to speak with our knowledgeable staff about your requirements.
FREQUENTLY ASKED QUESTIONS
ALL YOU NEED TO KNOW ABOUT EASYRAMPS